Pre-Conference Workshops
Tuesday, June 8 2021
9.30am - 3.30pm EST | 6.30am - 12.30pm PST
Development of Novel TCRs Derived from Responding Patients
9:30am -12pm EST | 6.30am - 9am PST
Overcoming solid tumor indications still poses one of the largest hurdles to success in the cell therapy space. Whilst TCR therapies have huge potential to show efficacy and applicability in the solid tumor setting, it is essential to optimize target selection, expand beyond HLA restriction and overcome T cell exhaustion to ensure we can bring these TCR based therapies to patients in need.
T-Cure is a company developing T-Cells Receptors (TCRs) isolated from responding patients against novel cancer specific targets to treat solid tumors. T-Cure has two main asset a HERV-E specific TCR for kidney cancer and KKLC-1 specific TCR for gastric cancer, triple negative breast cancer, NSCLC, and cervical cancer.
This workshop will discuss:
• Lead TCRs that were isolated from patients with known clinical responses
• Unique TCR pipeline covering major solid tumors with significant unmet medical needs
• An unique CMC approach that renders stem cells like phenotype to prevent cell exhaustion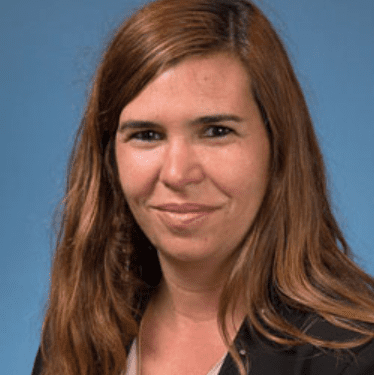 Erika von Euw
Director, Translational Research


T-Cure Bioscience
Gordon Parry
Senior Vice President - Research & Development


T-Cure Bioscience
Bringing TCR-based CD3 Bi-specifics (ImmTACs) to the Clinic Safely and Exploring the Power of Combination Strategies
1pm - 3.30pm EST | 10am - 12.30pm PST
As the TCR space begins to mature, and the clinical landscape continues to shift and evolve with an increasing number of trials entering the clinic, it is important to understand the key clinical challenges that must be overcome and how to navigate through complex regulatory processes to ensure successful translation and clinical development of these TCR based therapies.
This workshop will discuss:
• Leveraging bi-specific biologics that combine highly engineered TCRs with anti-CD3 effector functions for enhanced potency and specificity
• Using soluble ImmTAC molecules to mobilise multiple immune cell subsets against cancer
• Characterizing the safety profile of monotherapy and combination strategies in early clinical studies
• Demonstrating the first clinical validation for any TCR bi-specific (tebentafusp) in a solid tumor
Mohammed Dar
CMO


Immunocore